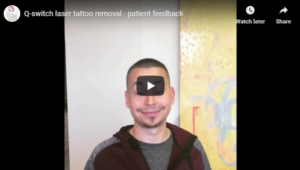 Q-switch laser tattoo removal – patient feedback
We 💜 our clients. Helping our patients feel confident in their own skin is our goal. Do you have a tattoo that you want removed? Come see us! Schedule a free consultation and let us help you!
*Individual results are not guaranteed and may vary from person to person.