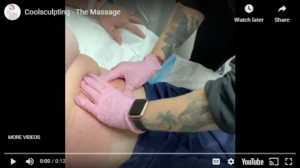 Coolsculpting – The Massage
After the 35 minute treatment, the applicator is removed and our certified technician will massage the area for two minutes. The area will be red, this is normal and to be expected. The redness fades over the next few hours but can last for a few days.
*Individual results are not guaranteed and may vary from person to person.