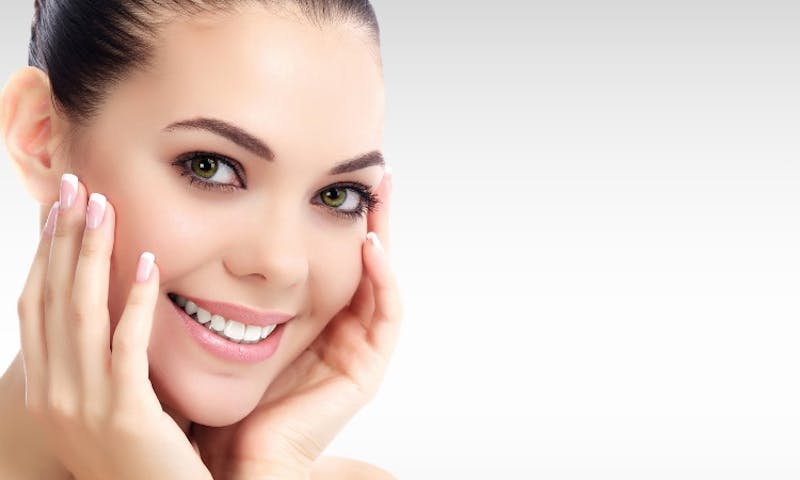 Are forehead wrinkles starting to pop up on your face? Although forehead wrinkles are a common sign of aging, they can be frustrating to deal with because they make you appear older than you are. Fortunately, they can be easily treated.
Forehead wrinkles are the horizontal lines on the forehead and are among the first wrinkles to appear on the face. They tend to pop up around the late twenties or early thirties.
At Flawless Med Spa, we can create a customized treatment plan for you to smooth those forehead wrinkles quickly and effectively.
What Causes Forehead Wrinkles?
Like other wrinkles, forehead wrinkles develop over time as a result of the decline in the production of collagen and elastin in the skin and age. The drop in collagen and elastin reduces skin elasticity. This change makes the skin vulnerable to repetitive muscle movements like raising your brows, and this causes forehead wrinkles to form.
Environmental factors such as stress, excess sun exposure, and pollution also damage the skin and result in the formation of wrinkles. Forehead wrinkles start out as small creases in the skin and gradually deepen as you age.
How Can You Get Rid of Forehead Wrinkles?
Botox® Cosmetic (botulinum toxin) is one of the best ways to minimize the appearance of forehead wrinkles because it targets the underlying muscles that cause the wrinkles to appear.
Wrinkles caused by the repetitive movement of the facial muscles are known as dynamic wrinkles. Dynamic wrinkles include crow's feet, frown lines, and forehead wrinkles. Botox® Cosmetic is particularly effective for these types of wrinkles.
Treating Forehead Wrinkles With Botox® Cosmetic
Botox® Cosmetic is a purified protein that is FDA approved to smooth the appearance of facial lines and wrinkles.
During treatment, controlled doses of Botox® Cosmetic are injected into the specific muscle on the forehead. Botox® Cosmetic blocks the nerves from signaling to the underlying muscles. This minimizes the movement of the brow and temporarily softens the appearance of the forehead wrinkles.
What Results Can You Expect?
You should see an improvement in forehead wrinkles 3-9 days after your Botox® Cosmetic treatment. As the skin becomes smoother, your forehead wrinkles will appear softer, and your face will look more youthful.
How Long Do Botox® Cosmetic Results Last?
The results of Botox® Cosmetic typically last 3-4 months. However, several factors can affect the duration of the results, including your metabolism, the depth of the forehead wrinkles, your skin elasticity, and the amount of Botox® Cosmetic injected. However, you can do follow-up treatments to maintain the results.
Why Choose Botox® Cosmetic for Forehead Wrinkles?
Non-surgical
Botox® Cosmetic is a non-surgical treatment that does not require any recovery time. This makes it easy to fit Botox® Cosmetic injections into your schedule without taking time off work or regular activities.
Quick and Easy
A typical Botox® Cosmetic session takes 15-20 minutes. Consequently, you can do the treatment in your lunch break and go right back to work.
Safe and Effective
Botox® Cosmetic received FDA approval for cosmetic use in 2002, and since that time, millions of injections have been performed safely. Also, Botox® Cosmetic has been extensively researched, and there are numerous peer-reviewed articles published in scientific and medical journals detailing its safety and efficacy.
Dysport® for Forehead Wrinkles
At Flawless Med Spa, we also offer Dysport® for forehead wrinkles. Dysport® is also a brand of botulinum toxin and works in a similar manner to Botox® Cosmetic. The effects of Dysport® last about 3 months.
Botox® Cosmetic and Dysport® can both smooth the appearance of forehead wrinkles. Although they are both made from botulinum toxin, Dysport® has a different formulation as it takes 2.5 times more Dysport® to treat an area.
Should I Get Botox® Cosmetic or Dysport® for my Forehead Wrinkles?
If you are concerned about moderate to severe forehead wrinkles, botulinum toxin would likely be an effective treatment for you. However, if you want to determine if you would be a good candidate for Botox® Cosmetic or Dysport®, it's best to schedule an in-person consultation with one of our aesthetic nurses. They will evaluate your skin, discuss your aesthetic goals, and customize a treatment plan that meets your needs.
Botox® Cosmetic and Dysport® are increasingly being used as a preventative treatment for wrinkles. Many men and women are choosing to combat lines and wrinkles by getting early treatment to reduce their intensity.
If you would like to reduce forehead wrinkles and regain a youthful look, Botox® Cosmetic and Dysport® can help you achieve your aesthetic goals.
Take The Next Step
Patient safety and comfort are our top priorities. Call Flawless Med Spa at (505) 888-1185 to schedule a complimentary consultation. We are pleased to serve patients throughout the Albuquerque, Rio Rancho, and Santa Fe areas.