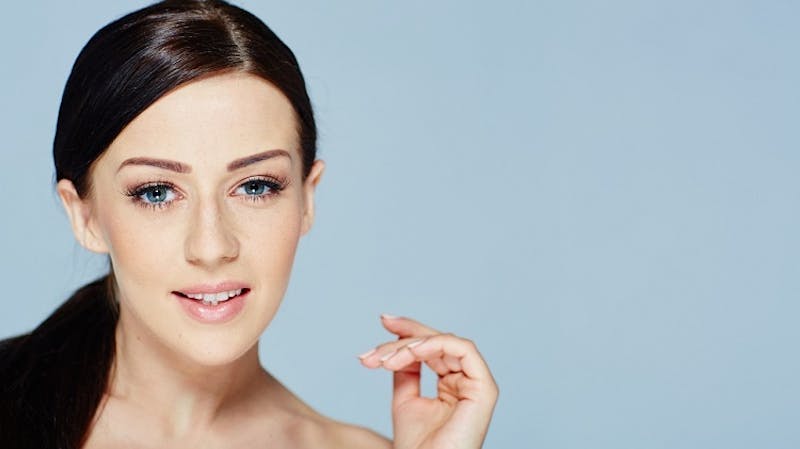 Some of the very first signs of aging are the appearance of facial lines and wrinkles. It's inevitable. The most noticeable lines appear in the forehead, between the eyes, around the corners of the eyes, and around the mouth. Commonly known as "expression lines," these lines are caused by repetitive facial muscle movements, such as squinting, scowing, raising the eyebrows, smiling, and laughing. Humans are expressive beings by nature and it seems unfortunate that the joy of being expressive brings about harsh lines. This is where Botox® steps in! Botox® is specifically formulated to target the lines and wrinkles that are caused by repetitive facial muscle movements.
What Is Botox®?
Botox® was the first FDA approved product for improving the appearance of fine lines and wrinkles. It is the brand name of a purified protein that works by reducing muscle contractions in the face. When this is done, the proper muscles are weakened to soften lines in the face.
Generally speaking, Botox® is used in the upper face where muscles create lines from repeated movements in the forehead, between the eyes, and around the eyes (crow's feet).
Botox® temporarily freezes these muscles, allowing the area to relax and not to contract as much. This will cause the tissue around these muscles to become smoother and softer looking.
How Long Does Botox® Last?
There are several major factors that determine how long Botox® injections will last.
The location of the injection
The amount of Botox® that is being injected.

The wrinkle depth
The elasticity of your skin can
Generally speaking, people will see their Botox® results within 7-10 days and they will then last for 2-4 months on average. It is advisable that patients schedule follow up treatments every six months or sooner if they feel that their results are fading too quickly. The best way to have all of your Botox® questions answered and to determine how long Botox® will last for you is to schedule an in-person consultation with a member of our staff. They will be able to examine your skin, the depth of your wrinkles, and consider the results you are looking for in order to create an individualized treatment plan that will best suit your needs. With repeated treatments, it is even possible that you may need less Botox® to achieve the desired results.
Botox® has been the number one non-surgical procedure since its FDA approval in 2002. Each year more than 1.5 million men and women get Botox® injections. Let us help you get started on your journey to smoother and younger-looking skin!
Take The Next Step
Patient safety and comfort are our top priorities. Call Flawless Med Spa at (505) 888-1185 to schedule a complimentary consultation. We are pleased to serve patients throughout the Albuquerque, Rio Rancho, and Santa Fe areas.