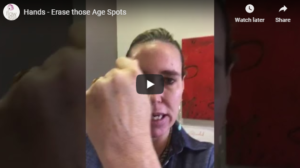 Hands – Erase those Age Spots
Follow Heather's progress as we document her treatments with the Pico laser to remove age spots and dark pigment. This treatment is ideal for the hands, chest, face and arms. Erase your pigment!
*Individual results are not guaranteed and may vary from person to person.