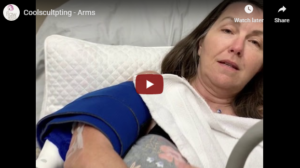 Coolscultpting – Arms
Flawless can freeze fat on your stomach, flanks, thighs, bra fat AND arms. Watch as a patient talks about having her arms Coolsculpted. Be sure to visit our Before and After Photo Gallery to see our photos. Coolsculpting is a non-invasive medical procedure that permanently reduces stubborn fat without surgery.
*Individual results are not guaranteed and may vary from person to person.