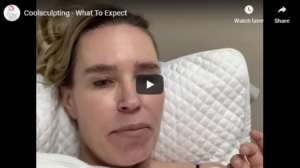 Coolsculpting – What To Expect
Heather talks about what the procedure feels like during the first few minutes as the applicator is applied. The entire procedure per area is 35 minutes. During that time, the fat is slowly frozen and at the end, one of our trained technicians will massage the area to break up the fat. Got stubborn fat? Get Coolsculpt.
*Individual results are not guaranteed and may vary from person to person.