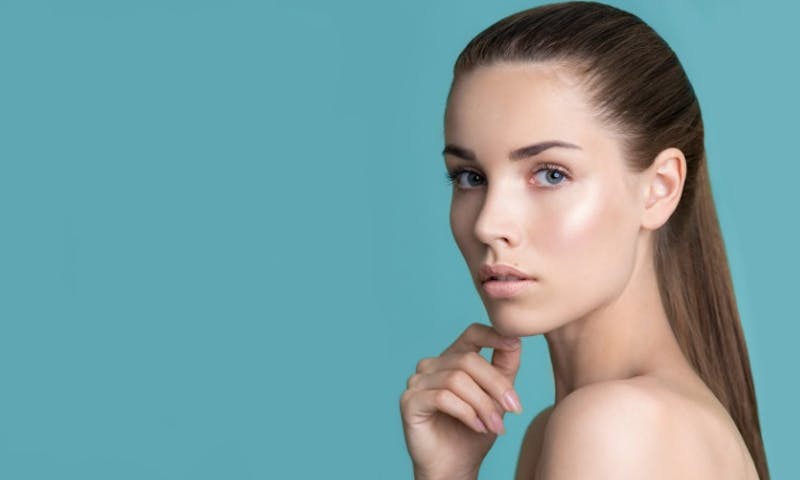 Where can Botox® Cosmetic be used? While Botox® Cosmetic is used on the face for lines and wrinkles, it can also be used safely on other areas of the body.
At Flawless Med Spa, Albuquerque, New Mexico, we offer Botox® Cosmetic as one of our options to give you smoother skin, and our team of highly trained aesthetic nurses has the skill and experience to provide the best Botox® Cosmetic results available anywhere.
How Does Botox® Cosmetic Work?
Expression lines and wrinkles form naturally throughout our lives. Made from botulinum toxin A, Botox® Cosmetic works by temporarily blocking the communication between specific facial nerves and muscles, telling the muscles to stop contracting. Without the tension caused by the muscles, skin can relax and become smooth as lines and wrinkles fade.
Doctors use Botox® Cosmetic in many places other than the face, where it works the same way. For example, Botox® Cosmetic may be used to control excess sweating (hyperhidrosis) by interrupting the signals from nerves that tell that part of the body to sweat.
Botox® Cosmetic is a neurotoxin but it does not have any toxic effect on nerves or muscles. Results will fade away over time, making Botox® Cosmetic a temporary, safe anti-aging treatment.
Where Can Botox® Cosmetic Be Used?
Botox® Cosmetic has many medical uses. As well as controlling lines and wrinkles on the face, it also works for the following conditions and many others:
Crow's feet

Bunny lines

Frown lines

Forehead lines
While cosmetic Botox® Cosmetic can make a huge difference in a person's life by giving them back a more youthful, wrinkle-free appearance, medical Botox® Cosmetic can also change lives by treating medical issues you may have. In all situations, Botox® Cosmetic works temporarily, and treatment needs to be repeated.
Recovery and Results from Botox® Cosmetic
Most people feel only a small pinch from Botox® Cosmetic injections. The number of injections depends on the area and the condition being treated. One trait that makes Botox® Cosmetic so useful is its ability to target only the nerves and muscles where your aesthetic nurse or other provider injects it.
You may feel some soreness for a few hours after treatment, but you can resume all your regular activities. Results from Botox® Cosmetic start to appear in 24 to 48 hours, with results continuing to develop for up to one week. Final results last three to four months, depending on the treated area.
Our Membership Plan
To make maintaining your results easier and more affordable, we offer a Botox® Cosmetic membership plan. Your treatment costs are spread out over the course of a year to offset costs, and you will be eligible for discounts as well as receiving four scheduled treatments per year.
Take The Next Step
Patient safety and comfort are our top priorities. Call Flawless Med Spa at (505) 888-1185 to schedule a complimentary consultation. We are pleased to serve patients throughout the Albuquerque, Rio Rancho, and Santa Fe areas.