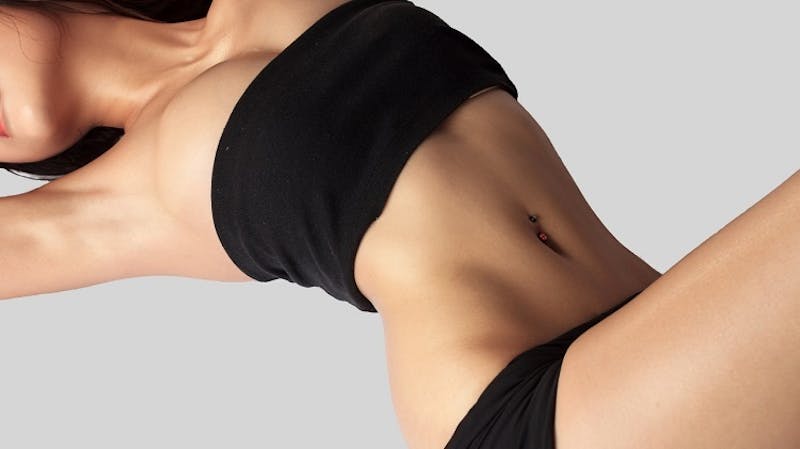 Perhaps last year's resolution was to work hard to maintain a healthy diet and implement an exercise routine. You have even seen amazing changes in your body and energy levels with the changes you implement, but this year it's time to deal with that stubborn body fat that was resistant to diet and exercise. CoolSculpting® is the treatment that can help rid you of that unwanted fat. Best of all, it is a non-surgical way to freeze away that fat. You no longer have to resort to invasive surgeries to get the look you desire because this incredible technology crystallizes fat cells and then flushes them away through the body's own metabolic processes. It's the perfect way to finish your journey towards a healthier, more beautiful body.
How Does CoolSculpting® Work?
With CoolSculpting®, a typical treatment lasts about one hour per treatment area. So, if you would like to freeze away love handles, it would take an hour to treat each side of the body. Dual-Sculpting is the use of two CoolSculpting® devices at once which allows for two areas to be treated at the same time in one session (for example, the love handles on both sides of the body). The use of Dual-Sculpting cuts the treatment time in half. Because there is no downtime with these treatments, patients can schedule their visits and immediately return to their daily routines. Some redness, slight tenderness, and swelling at the treatment site are common but usually disappear within two weeks.
When Will I See Results with CoolSculpting®?
Patients can begin to see results in 4-12 weeks after their first treatment and most people will need about two or three treatments to achieve their ideal results. Each treatment will reduce the number of fat cells by 20-25% making the area appear more toned each time. Our staff will be able to customize a treatment plan for you, including the number of treatments necessary, to help you achieve your desired results. Once you have completed your prescribed number of CoolSculpting® sessions you will see your final results after 1 to 3 months as your body flushes the fat cells from your body.
Once fat cells are removed from the treatment areas those fat cells will not come back. To maintain results, however, it is imperative that patients follow a healthy diet and exercise plan. Being consistent about making healthy choices will keep patients looking and feeling their best for years to come.
Take The Next Step
Patient safety and comfort are our top priorities. Call Flawless Med Spa at (505) 888-1185 to schedule a complimentary consultation. We are pleased to serve patients throughout the Albuquerque, Rio Rancho, and Santa Fe areas.