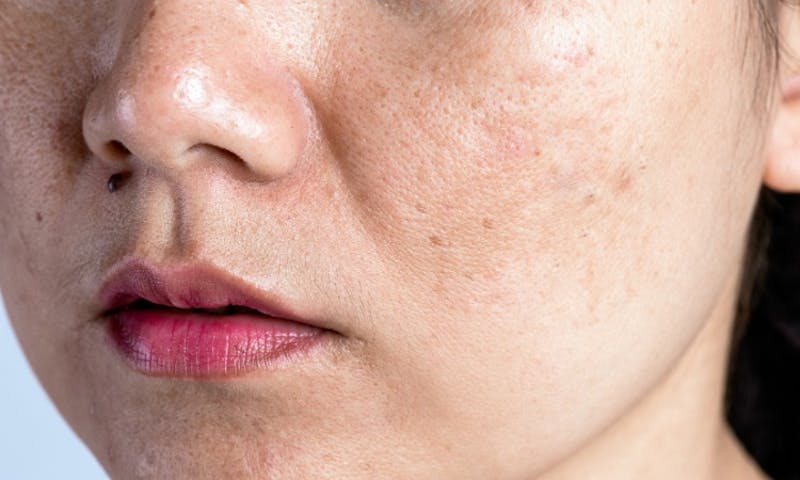 What Is Melasma?
Melasma is a common skin problem that causes dark, discord patches on the skin. These patches typically occur on the face (forehead and cheeks), neck, and forearms, but can also occur frequently on body parts that are exposed frequently to the sun. While melasma is not painful, it can cause one to be self-conscious about their uneven or spotted skin tone.
What Causes Melasma?
While the cause of melasma is not totally clear, the American Academy of Dermatology reports that 90% of people who develop melasma are women. It appears that estrogen and progesterone sensitivity trigger melasma, often during pregnancy. These patches that occur while a woman is pregnant are commonly referred to as the mask of pregnancy. Other causes of melasma include the use of certain medications as well as prolonged exposure to the sun. The sun's ultraviolet rays trigger your body to make melanin which is responsible for the dark coloring that develops into melasma.
How Can I Treat Melasma?
Thankfully, there are a number of options when it comes to treating melasma. To add to this good news, these treatments also have the benefits of being non-invasive and affordable.
Here are some of the treatments that Flawless Med Spa can offer.
Wearing a medical-grade sunscreen, like Elta MD and using a brightening product by Jan Marini or SkinCeuticals will effectively protect and lighten your dark spots. Click this link to view and read more about the medical-grade skincare products we offer.
The Pico laser is unique in that it uses patented technology to deliver pressure waves into the skin. These waves blast targeted cells and activate the body's natural healing process to produce new collagen and elastin. This laser treatment can tighten and brighten your skin with absolutely no downtime.
Chemical Peels are important because as we age, skin cell turnover slows down significantly. This slow down is natural, but we can help our bodies increase cellular turnover with occasional chemical peels. By clicking on the Chemical Peels link above this paragraph, you can see all the types of chemical peels that we offer.
A facial is a non-surgical skincare treatment that can be specifically tailored to your specific complexion issues. For people dealing with melasma, we often combine hydrating and brightening techniques with exfoliation of the top layer of damaged tissue.
These are just some of the services we offer to help our clients deal with melasma. We would love to meet you for an in-person consultation and design an individualized treatment plan that will work specifically with your skin.
Take The Next Step
Patient safety and comfort are our top priorities. Call Flawless Med Spa at (505) 888-1185 to schedule a complimentary consultation. We are pleased to serve patients throughout the Albuquerque, Rio Rancho, and Santa Fe areas.