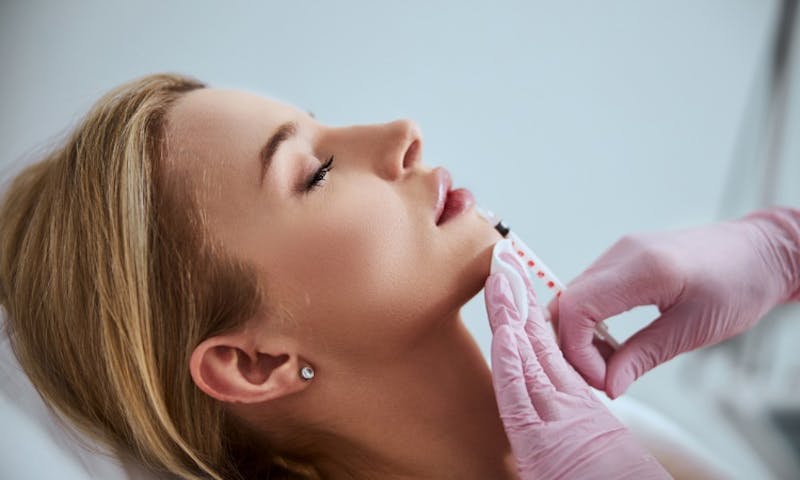 Nowadays, if you want to rejuvenate your appearance and regain a youthful look, surgery is not your only option. Dermal fillers like Juvederm® also provide impressive facial rejuvenation results.
At Flawless Med Spa, our aesthetic nurses deliver Juvederm® treatment with expert precision to ensure natural-looking facial rejuvenation.
What Is Juvederm®
Juvederm® is a collection of injectable facial fillers that deliver anti-aging benefits. Juvederm® products rejuvenate the face and treat a variety of concerns because they lift and plump the skin.
Juvederm® is made of modified hyaluronic acid (HA), which is a naturally occurring substance within the body that adds volume to the skin and keeps it hydrated.
How Does Juvederm® Work?
When Juvederm® is injected into the facial area, the HA gel particles absorb water molecules from the surrounding cells, adding volume to the tissues. Juvederm® products are unique because they all contain lidocaine, a local anesthetic.
What Can Juvederm® Treat?
The Juvederm® line of dermal fillers contains different formulations that can be used alone or in combination to rejuvenate multiple areas of the face.
Our aesthetic nurses will discuss your concerns and aesthetic goals and create a treatment plan for your skin.
Juvederm® facial Fillers Can Treat:
Sagging Cheeks
Juvederm® Voluma™ XC is specially formulated to address age-related volume loss in the cheeks and midface. When Juvederm Voluma™ is injected into the deep tissues, it replaces lost volume to lift and contour the cheeks. Voluma™can also augment the chin region.
Wrinkles and Fine Lines
Juvederm® Vollure™ XC targets moderate to severe wrinkles and folds. It is especially effective for reducing nasolabial folds and marionette lines around the nose and mouth. Juvederm® Ultra™ XC and Juvederm® Ultra Plus™ XC can also be used to fill in these wrinkles.
Thin Lips
Lips often lose volume and shape with age, and the loss of elasticity in the skin around the mouth causes perioral lines (thin vertical lines around the mouth) to develop. Juvederm® Volbella™ XC can be injected into the lips to add volume and create plumper, fuller lips. Volbella™ also smooths vertical lip lines.
Am I A Good Candidate for
Juvederm®?
If you want to address signs of facial aging such as lines and wrinkles around the nose and mouth, you may be a good candidate for Juvederm®.
At Flawless Med Spa, we combine quality products like Juvederm® along with the skill and expertise of our aesthetic nurses to deliver successful facial rejuvenation results.
Take The Next Step
Patient safety and comfort are our top priorities. Call Flawless Med Spa at (505) 888-1185 to schedule a complimentary consultation. We are pleased to serve patients throughout the Albuquerque, Rio Rancho, and Santa Fe areas.