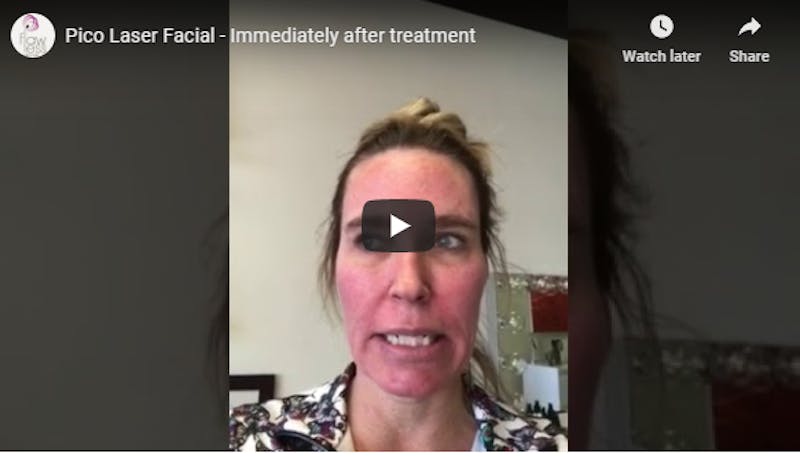 Pico Laser Facial – Immediately after treatment
Here is a quick video of Heather's feedback and experience. She is red, which is normal. Track her progress with the Miracle Pico Laser Facials. This laser facial is ideal for people want to lighten pigment, repair sun damage, manage melasma & repair scars.
*Individual results are not guaranteed and may vary from person to person.