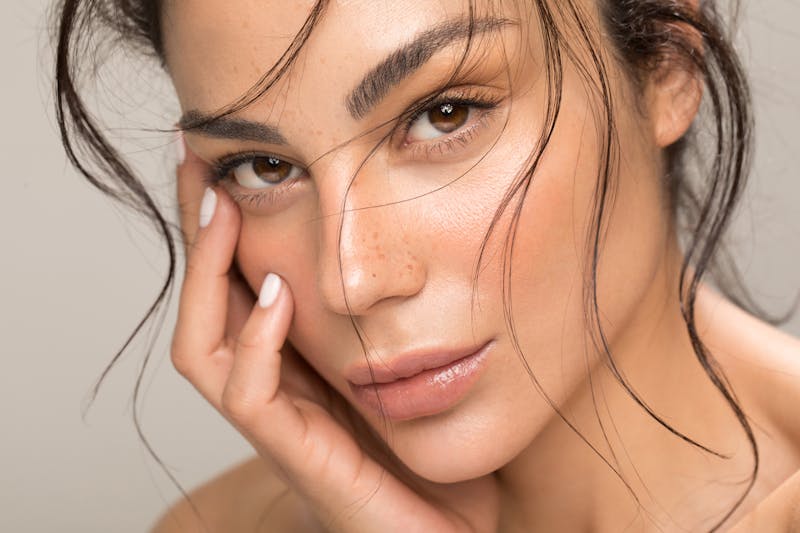 I'll start by saying that the VI Peel is the peel that changed the way I think about peels. I refer to the VI peel as the "Beyonce" of Peels. You always look forward to what you'll see, and she rarely disappoints!
So, what is the VI Peel buzz? Why is the VI Peel unique?
Let's start with how a medical chemical peel works and let's break it down to the basics. For one, the ingredients are specially blended so that you experience a safe prolonged chemical reaction on your skin. This chemical reaction pretty much denigrates old dead skin cells and when done slowly, it gives the body enough time to bring forward its most youthful and vibrant skin.
Another way to think about this is to imagine a flower, a never-ending flower in bloom. Your skin is like that flower - as the flower ages, the outer petals start to brown and eventually fall away. Your body mimics nature and just like the petals on the flower, your skin cells also flake off one by one when they reach the end of their lifespan. Sadly, this process can start to slow down in your late twenties leaving your skin dull and uneven. Chemical peels, Pico Laser facials, Botox, and Diamond Glow Facials can all help to rejuvenate the skin making drab skin vibrant and healthy.
What about aftercare?
Aftercare - That is where so many people mess up. We love that the VI Peel comes with its own party favor; a 7-day package of cute miniature serums, towelettes, and sunscreen. Who doesn't love that? Seriously, there is enough product to last over a week. You are going to have exceptional results because you will have all the right skin care without having to purchase an extra kit.
So, what about the peel? How bad is it?
When I had my VI peel, they applied the maximum number of layers possible, and I was red – not ugly red but a little on the pink side. I applied sunscreen and immediately went to the grocery store. No one could tell I had just done a peel. I had to keep my body at room temperature because elevating my body temperature with exercise or an extra steamy hot shower is a "no" as it can kick up that chemical reaction. I did have itchiness on the first day and I took a Benadryl and it quickly subsided. I started to peel on day 3 but it wasn't bad, and it lasted about 2 days. Skincare MAKES A DIFFERENCE. Once my peel was over, I followed it up with a Diamond Glow hydra facial for hydration and exfoliation.
Are you ready to let your inner shine break through your winter shell? Don't wait, start with a chemical peel. February and March are great months to shed your skin. Purchase a package of three and your skin will be Flawless for summer.
Call us today – at 505-888-1185