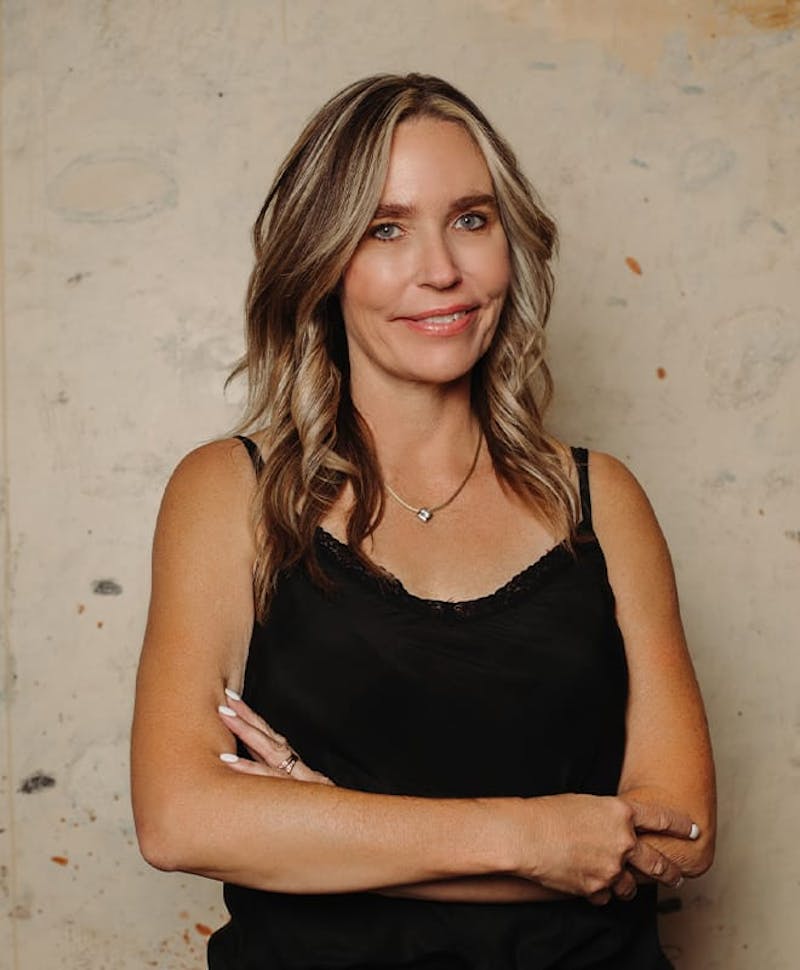 I am 53, in menopause, live a healthy lifestyle, walk 2 miles every day but EVEN with all of that, I have been trying to lose 16 pounds for the past 15 years. Frustrating? YES! I've tried fasting, exercising, and cutting calories but no matter what I did, the weight would not come off. Does this sound familiar to anyone else?
Being the owner of Flawless Med Spa and Wellness, I have been on the lookout for treatments that will help our patients (AND ME) with Body Contouring and weight loss. Currently, Flawless has been a leader in the Coolsculpting market being one of the very first Med Spas in NM to migrate to the Elite Coolsculpting technology. However, even with Coolsculpting, we have been searching for a weight loss program. Fast forward to 2023 and Semaglutide.
At the beginning of 2023, Jason Muscari, our Flawless Nurse Practitioner, approached me and presented the idea of bringing Semaglutide Medical Weight Loss into our practice. We did a lot of research to determine the correct protocols, patients, and processes and decided to launch the service last April. I was one of the VERY first patients.
After my consultation with Jason and bloodwork, I started giving myself weekly injections. Over a period of 8 weeks, I gradually lost 1-2 pounds a week. My clothes started fitting better, those skinny jeans were not so tight and people started complimenting me. YES! Progress and positive reinforcement. I also changed my portion size and ended that late-night snacking. I am now in the process of tapering off the medication. I am focused on smaller portion sizes and nutrition. My goal is to maintain this weight for the next three months. I'll write a follow-up in October but in the meantime, here are a few FAQs I've answered from my perspective.
How does the Semaglutide Medical Weight Loss work?
Every patient has to complete a medical history, blood work and meet with our nurse Practitioner to make sure they are a good candidate for the treatment. These consultations are at our Taylor Ranch location in Albuquerque and last about an hour. If you are a candidate, we will start you on a treatment plan that will involve an injection once a week. These injections can be self-administered (we show you how) at your home.
How much weight will you lose?
Patients lose about 1-3 pounds a week. For me, I lost very little the first couple of weeks but then it started to slide off with ease. I've been on it for 8 weeks and have lost 14 pounds. I am almost at my goal weight and now my plan is to transition off the medication and not gain any of it back.
What are the side effects of Semaglutide?
Everyone is different, but for me, I experienced some gas, a little bloating (if I ate too much) and loose stools. Other staff members experienced nausea. What I found amazing was how I lost interest in food. It was as if my brain switched off and I no longer cared about food; in fact, I had to remind myself to eat. This is something to be aware of because you can lose muscle mass if you do not eat the proper foods while you are on this treatment.
What type of diet should I follow while I am on the treatment plan?
This is really up to each individual. Flawless Med Spa does not define a diet or exercise plan. What we do say is that this is a great way to start healthy eating and exercise habits. If you can "retrain" your brain to include healthy foods, smaller portions, and exercise, you will be set up very nicely to transition off the medication and keep the weight off.
Is Semaglutide addictive?
No, this medication can be stopped at any time. However, we strongly recommend that you work with our providers so that we titrate you off and your body can adjust.
Is this covered by Insurance?
No, Flawless Med Spa does not file with insurance.
Would you recommend this treatment to friends and family?
YES – 100%! I am a believer that maintaining a healthy weight is critical to the aging process. No one ever wants to be 50 pounds overweight but it happens. Our goal at Flawless is to prevent those 15 -20 pounds from doubling.
I do not live in Albuquerque, can I schedule a telehealth appointment?
Yes. We want to make this treatment accessible to people living all over New Mexico, Specifically Rio Rancho, Santa Fe, Los Lunas, and rural communities. Although we prefer to meet with you in person, we can do the initial consultation via telehealth. Please know, you will be required to come into Albuquerque to pick up your medication and weigh in monthly.
Want more information?
Please reach out to one of our specialists. We are open Monday – Saturday and have experts available to answer your specific questions.