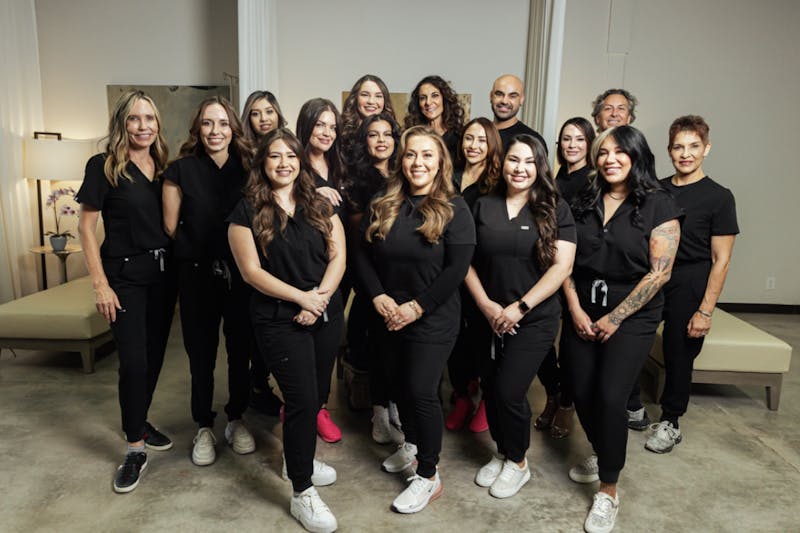 Let's face it, knowing what to consider when choosing a med spa can be daunting. You search the internet, peruse their websites, glance at reviews but what do you REALLY need to consider? In this blog, you'll find a few of my recommendations.
How many services to they offer?
As we age, it is important to look at the big picture not just one aspect. There are multiple factors that impact aging and it is important to look at the body wholistically. For example, someone may come in for skin laxity (loose skin) and end up with a treatment plan that combines RF Micro-needling & Pico Lasers before they ever get cosmetic injections. At Flawless, we are going to develop a treatment plan that addresses the entire body, not just one part. We are proud to offer over 20 different services and those services range the entire spectrum. Whether you're looking for laser services to remove hair/tattoos, rejuvenating the skin with Botox/Fillers, looking at weight loss/hormone replacement or body contouring with Scarlet/CoolSculpting, Flawless Med Spa in Albuquerque, New Mexico is your one-stop.
Do they have experience with Hispanic and Ethnic Skin?
Over 50% of New Mexico is Hispanic and it is important that people are treated with devices and protocols tailored towards their skin. Flawless has successfully treated all skin types with Lasers, Coolsculpting and RF Micro-needling. We continue to search out and add new services that are safe for our local community.
Who performs the services?
Every state is different when it comes to treating patients but at Flawless Med Spa, we hire Nurse Practitioners, Registered Nurses, Laser Technicians and Aestheticians. Our training is comprehensive and new providers will train with an experienced nurse for 4-6 week prior to working on their own. Most nurses will not advance to cosmetic injections until they have mastered all our lasers and have knowledge for how each modality works. Flawless only hires nurses for cosmetic injections and these nurses will spend 2-3 years injecting before we consider them to be "Advanced Injectors."
How many locations do they have? Do they have late hours?
The number of locations helps to determine how well a spa can meet

your

needs. Flawless opened their 2

nd

location in 2022 because of the demand from the West Side of Albuquerque, Corrales, and Rio Rancho. Time is money and it is always nice to find a spa that is conveniently located near you. Flawless understands that our patients live busy lives and offer late hours throughout the week.
How does their staff reflect the diversity of the population they serve?
When you look at a staff photo, do you see yourself represented? This is important because 50-year-old people have different needs then 25-year-old-people. Men have different needs then women. At Flawless, we have made it a hiring strategy to recruit people of different nationalities and genders. We welcome the LGTBQ community because we are part of the LGTBQ community. We range in age from 58-22.
What are their reviews?
Reviews are critical in decision making. When you read the review, are you looking at a bunch of 5 star reviews with NO comments? What do the comments say? Look for reviews that mention people by name, this says volumes about a spa and the provider. Again, time is sacred and if someone takes time to write a review and mention a name, it is worth factoring into your decision.
You have more choices than ever before when choosing a med spa and it is important to take your time and do a little homework. The relationship you create with your Med Spa is one you will have for many years and it is important to trust people who have a proven track record and experience.
Stay Flawless - Heather