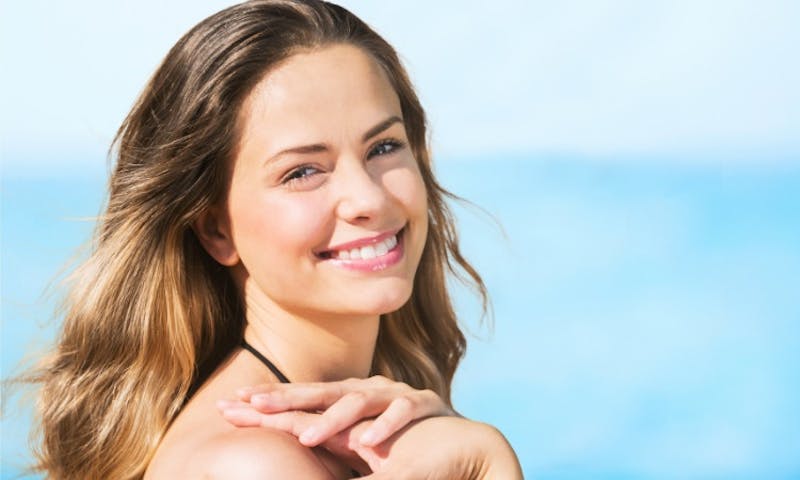 For people looking for a fast, simple way to restore facial skin and achieve a healthy, youthful-looking glow, dermaplaning may hold the answer. This treatment brightens and improves skin texture, so your face looks more vibrant.
How Does Dermaplaning Work?
During a Dermaplaning appointment a certified aesthetician will gently exfoliate your skin with a single use, sterile blade. This process removes the top layer or skin, leaving you with a vibrant and radiant complexion. Appointments typically last between thirty and forty five minutes.
Patients can experience a tingling feeling during the treatment, this subsides quickly and leaves you looking radiant. The aestheticians at Flawless Med Spa have extensive experience in making this process quick and comfortable. After the treatment, we will apply our specially formulated Flawless serum and sunscreen.
What are the Benefits of Dermaplaning?
Some of the benefits of Dermaplaning include:
A rested, rejuvenated appearance

Even skin tone

Smaller pores

Helps minimize acne breakouts

Excellent for removing vellus hair (peach fuzz)
Convenient and Quick
With treatments lasting 30 minutes, this is one of the fastest facial rejuvenation services and requires no down time afterward. Patients can apply makeup and return to work the same day.
Effective
Dermaplaning helps increase cellular turnover by removing the dull outer layer of skin. Results can be visible immediately.
How Often Should I Get Dermaplaning?
Skin's natural turnover process takes three to four weeks. Patients can get this treatment once a month, and many will pair this with diamond glow for optimal results. Many people make dermaplaning a part of their regular facial maintenance routine to keep themselves looking clear-skinned and youthful.
Is There Any Downtime with Dermaplaning?
You can feel some tingling or see some subtle redness for a few hours after the treatment. You can still return to your normal activities. However, Flawless strongly advises that you wear sunscreen, such as the Flawless Clear SPF 45. Your newly revealed skin cells are at high risk of sun damage.
Am I a Good Candidate for Dermaplaning
Most people and all skin types are candidates for this procedure. This noninvasive method works gently and causes minimal skin irritation. People with easily irritated skin or those with an active skin condition will want to consult with the specialists at Flawless Med Spa to discuss which treatments will work best.
Take The Next Step
Patient safety and comfort are our top priorities. Call Flawless Med Spa at (505) 888-1185 to schedule a complimentary consultation. We are pleased to serve patients throughout the Albuquerque, Rio Rancho, and Santa Fe areas.