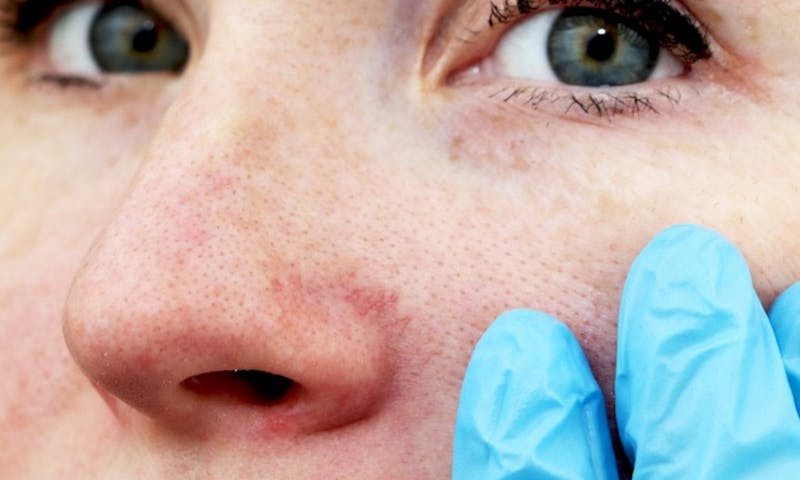 Are you ready to restore your skin's elasticity and say goodbye to sun damage, lines and wrinkles, and hyperpigmentation? The PicoSure® laser can rejuvenate your skin for a clearer, brighter complexion.
At Flawless Med Spa, Albuquerque, New Mexico, we offer membership plans allowing you to save money while keeping your skin looking excellent year-round. Our team of highly trained and experienced aesthetic nurses will review these options with you and customize a treatment plan. We offer treatments like the PicoSure® Laser as well as VI Peels® and DiamondGlow™ facials. Membership allows you to save money on a variety of treatments and products for total skin rejuvenation.
How Does Skin Rejuvenation With the PicoSure® Laser Work?
The PicoSure® laser uses ultra-fast pulses of energy, each lasting only a trillionth of a second, to target skin concerns without causing damage to the surrounding skin. This laser excels at treating hyperpigmentation, including dark spots and freckles, as well as fine lines and wrinkles, uneven tone and texture, enlarged pores, and sun damage.
What Results Can I Expect with the PicoSure® Laser?
The PicoSure® laser usually requires a series of three treatments, which you can purchase as a package for convenience and savings. Results take about four to six weeks to develop as the body rebuilds new collagen and elastin to support and firm the skin. You may have some redness or sensitivity for a day or two, but in general, recovery will happen faster than with many other lasers since PicoSure® Laser does not damage the outer layers of skin.
What Types of Facials Work Best for Skin Rejuvenation?
DiamondGlow™
This wand with six specialized diamond tips exfoliates the skin, extracts debris, and infuses the skin with SkinMedica® pro-infusion serums to improve hydration and provide a long-lasting glow. Results improve with continued treatments.
VI Peel®
This chemical peel uses as many as seven customized ingredients, allowing each peel to meet your unique skin care needs. This peel can treat concerns like hyperpigmentation, lines and wrinkles, uneven skin tone, acne and acne scarring, and sun damage.
How Much Does Skin Rejuvenation Cost?
The cost of your skin rejuvenation treatment will vary depending on which treatments will offer you the most benefit, as well as which plan you choose. Our membership plans allow you to maintain your excellent results without unexpected expenses, as well as to save a significant amount over standard treatment costs.
Treatments like DiamondGlow™ and the VI peel® will need consistent treatment to maintain and refresh your treatment results. If you plan to keep the fresh, luminous glow of a facial, a membership or package can save you money.
Our Skincare Membership Program
We offer monthly or package specials for many of our treatments and skincare products. Discuss your options during your consultation to find out how much you can save through a membership or package program. Since many people choose to have these treatments on a regular basis to maintain or improve their results, a membership plan can make this easy and convenient.
Take The Next Step
Patient safety and comfort are our top priorities. Call Flawless Med Spa at (505) 888-1185 to schedule a complimentary consultation. We are pleased to serve patients throughout the Albuquerque, Rio Rancho, and Santa Fe areas.