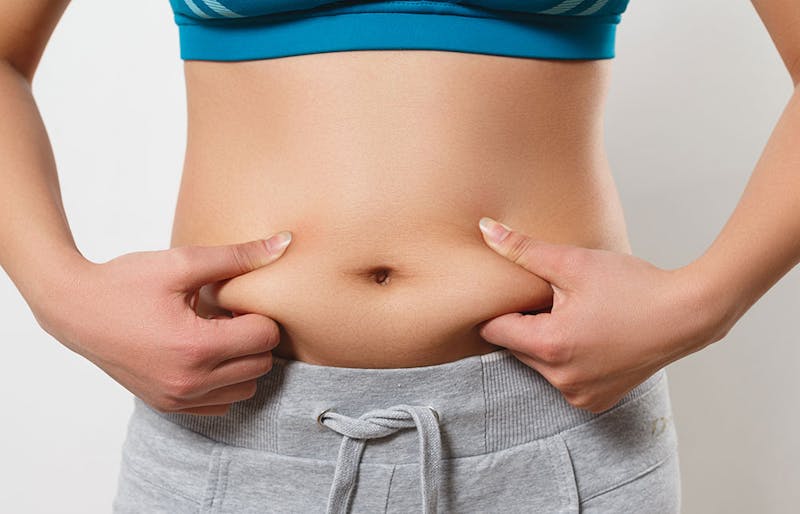 Everyone seems to struggle with their weight at some point during their life. Diet and exercise are the major keys to successfully winning the battle against the extra pounds but sometimes there are deposits of extra stubborn fat that do not respond to our most valiant efforts at the gym. This is where CoolSculpting® can come to the rescue and help you get rid of that last bit of stubborn fat. Let's take a look at exactly what CoolSculpting® entails and how many treatments are needed to finally get that lean body you've always wanted.
What Is CoolSculpting®?
CoolSculpting® is a non-surgical way to freeze away fat cells that have not responded to diet and exercise alone. Since CoolSculpting® first got its FDA approval for the reduction of fat on the sides and stomach in 2010 and 2012, it has rapidly become one of the most popular options for fat reduction.
People no longer need to resort to invasive surgeries with long recovery times to get the look they desire because this incredible technology crystallizes fat cells which are then flushed away over time by the body's own metabolic processes.
CoolSculpting® can be used to get rid of fat cells on the abdomen, arms, hips, thighs, chin, back, and love handles.
With CoolSculpting®, a typical treatment lasts about one hour per treatment area. Because there is no downtime with these treatments, patients can schedule a session and immediately go about their daily routines. Some patients have reported redness, slight tenderness, and swelling at the treatment site, but this is completely normal and disappears after about two weeks.
How Many CoolSculpting® Treatments Will I Need?
CoolSculpting® is most effective when the patient is close to their ideal weight. The best candidates for this procedure are usually within 20 to 30 pounds of their ideal healthy weight.
CoolSculpting® diminishes 20 to 25% of the fat cells in the area that is being treated. As a general rule, if you have a smaller amount of extra stubborn fat, one treatment can most likely give you the results that you are seeking. If you are treating a larger area or if you have more fat in a particular area, you may need multiple treatments. Treatments are usually spaced anywhere from one to four months apart so that the body has time to react to the treatment and dispose of fat cells naturally. After four months, your full results will be visible and at that time you and your provider can determine if further treatments are needed. Theoretically, there is no limit to the number of treatments a patient can undergo but most patients reach ideal results in just two treatments per area.
Take The Next Step
Patient safety and comfort are our top priorities. Call Flawless Med Spa at (505) 888-1185 to schedule a complimentary consultation. We are pleased to serve patients throughout the Albuquerque, Rio Rancho, and Santa Fe areas.