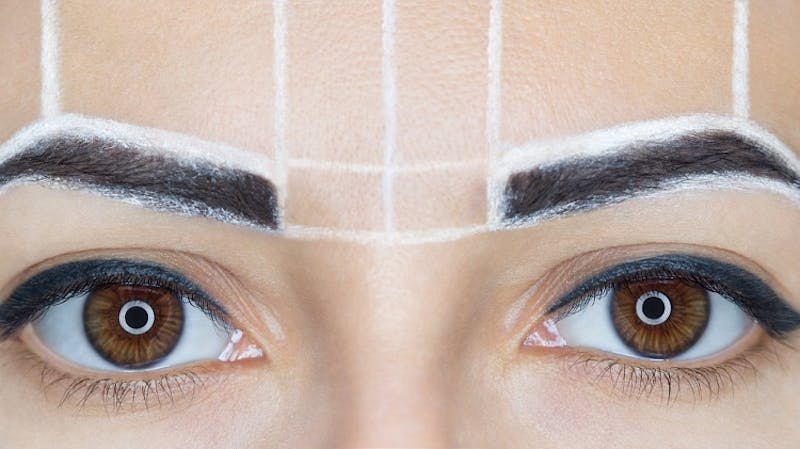 One of our favorite time-saving beauty treatments is microblading! Mornings are so much better without having to sit in front of a lighted magnifying mirror outlining the eyebrows and filling them in…only to realize that they aren't even close to being even or natural-looking. So if you are tired of all the time it takes to get ready for the day, microblading may be your natural next step.
What Is Microblading?
Microblading is a semi-permanent tattooing technique that creates hair-like strokes to fill in eyebrows and to define the eyes. A very fine needle is used to implant featherweight strokes of a medical-grade pigment into the epidermis layer of your skin. Our aestheticians will customize your brows by mapping out your preferred color, shape, and thickness and then will perform the microblading. The procedure takes 1 to 3 hours to complete.
In 4 to 8 weeks, you will need to visit with your aesthetician a second time. By this time the area will be completely healed and the aesthetician can assess the brows and eyeliner to see if any areas will need to be touched up with any shaping or extra fullness.
How Long Does Microblading Last?
Microblading generally takes 2 weeks to completely heal. After some slight scabbing and flaking, your beautiful brows will be fully visible. You will then be able to enjoy between 18 and 30 months of gorgeous brows and eyeliner. Results may not last as long for clients who have very oily skin. High amounts of sebum, or oil, can make it more difficult for the pigment to adhere and stay in the skin. This means that our oily-skinned clients may be at the 18-24 month end of the range, while their normal to dry skinned counterparts may enjoy the full 30 months.
There are steps you can take to prolong the life of your microblading. The most important way is to return to your aesthetician when you notice the pigment beginning to fade. Your aesthetician can give you a touch-up application and regular touch-ups can help you avoid having to repeat the entire microblading procedure saving you time and money in the long run. Touch-ups can be scheduled every 6 to 12 months, depending on your skin type and the look you want to achieve.
The bottom line is that microblading can give you up to 30 months of beautiful brows. Wake up to perfect brows and a more confident you!
Take The Next Step
Patient safety and comfort are our top priorities. Call Flawless Med Spa at (505) 888-1185 to schedule a complimentary consultation. We are pleased to serve patients throughout the Albuquerque, Rio Rancho, and Santa Fe areas.