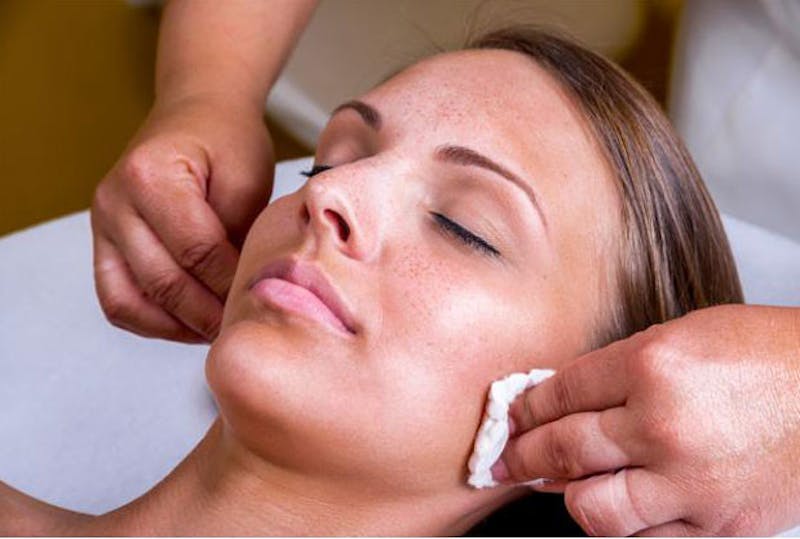 If you are interested in a simple yet effective way to achieve gorgeous, glowing skin, chances are you already know that a chemical peel is a great choice. However, you're probably not sure which peel would be the right one for you.
There are multiple chemical peels to choose from, but at Flawless Med Spa, we recommend the VI Peel® to patients looking to boost the quality of their skin.
The VI Peel® is a medical-grade peel that can dramatically improve the tone and texture of your skin. It restores the health of the skin and leaves it smoother, softer, and brighter. But how is the VI Peel® different from other chemical peels?
VI Peel® Basics
A VI Peel® is a medium depth peel that is safe and effective for ALL Fitzpatrick Skin Types. It combines medical grade peel formulation and boosters that work together to improve the tone, texture, and clarity of the skin. These consist of up to six to seven layers of product, customized to your individual needs.
The VI Peel® revitalizes aging skin and treats several skin conditions, including melasma, hyperpigmentation, acne, and acne scarring. It also stimulates the production of collagen and elastin which make the skin look firmer and more youthful.
What To Expect During Your VI Peel®
A typical VI Peel® takes 30-45 minutes, so it can easily fit in your busy schedule. It is a simple treatment that can be done on the face, neck, and hands.
Our aesthetic professionals will cleanse your skin and then apply multiple layers of the VI Peel® solution to the treatment area. The solution should stay on your skin for 4-6 hours. We will provide you with a special skincare post-peel kit to care for their skin after treatment with a VI Peel®. We recommend a series of three peels for maximum results.
The VI Peel® Difference
The VI Peel® is designed to be more effective than other peels. The skin peeling after the VI Peel® is moderate and usually starts 3-4 days after treatment. This leads to enhanced results compared to generic peels and facials.
Some chemical peels are harsh on the skin and require several weeks of downtime. The VI Peel® is a non-invasive treatment, and there is only peeling. Recovery time lasts about three to five days. After a series of three peels, you will see a more even skin tone and texture as well as reduced pore size and less visible lines and wrinkles. The peel removes the dull top layer of skin to reveal brighter, more youthful skin beneath.
Medium peels can sometimes be painful, but the VI Peel® is extremely effective. Patients may feel a tingling sensation when the layers of products are applied to the skin, but this is generally short-lived.
The VI Peel® is an effective standalone treatment but also works well with other facial rejuvenation treatments such as Botox® Cosmetic.
Am I a Good Candidate For a VI Peel®?
If you need to erase fine lines and wrinkles, fix pigmentation issues or treat acne, you may be a good candidate for a VI Peel®. Ideal candidates for a VI Peel® should also be in good overall health and have realistic expectations about the procedure.
Take The Next Step
Patient safety and comfort are our top priorities. Call Flawless Med Spa at (505) 888-1185 to schedule a complimentary consultation. We are pleased to serve patients throughout the Albuquerque, Rio Rancho, and Santa Fe areas.