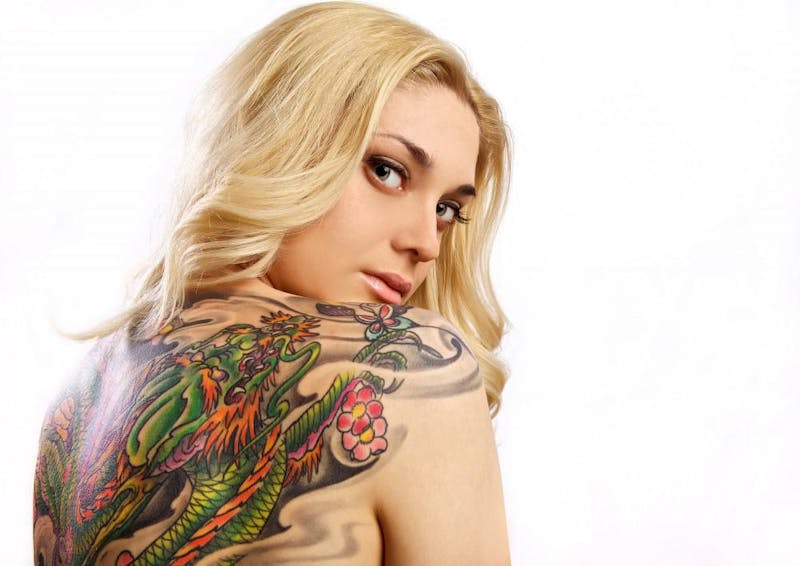 At Flawless Med Spa in Albuquerque, New Mexico, we've treated hundreds of tattoos with our Pico Tattoo Removal Laser. Let's face it, deciding on a tattoo can be a rush – there is excitement and adrenaline. Many times thoughtful consideration is put into the design, the meaning, the purpose. What isn't always well thought out is what it will look like 5 years down the line and the long term implications.
At some point, many people start to question their tattoo decision(s). Take a look at the top 5 reasons and if you find yourself fitting into one of those categories, give us a call. Flawless Med Spa is #1 when it comes to Tattoo Laser Tattoo Removal in New Mexico – we have been removeing them for over 8 years!
1) CAN'T GET A JOB OR GET INTO THE MILITARY
This is super common. Visible tattoos can keep your out of working in a courtroom, hospital, and military. Flawless can remove tattoos 50% faster with the Cynosure Pico Laser. Erase that tattoo and land that job!
2) A BREAKUP
Have a wedding band tattoo? Name of an "Ex" tattooed on your body? No need to look further – we will get that off in no time.
3) MENTAL AND EMOTIONAL FREEDOM
We all are carrying emotional baggage but no one wants to be reminded of it with a visible tattoo. We can help you move on with leaving your tattoo behind.
4) SIMPLY DON'T LIKE THE WAY THE TATTOO LOOKS
Let's face it – the Little Mermaid you got at 18 isn't exactly what you want to be sporting at 42. About 35% of our patients LOVE tattoos, they just don't always love the ones from their past.
5)COVER UP
A little laser tattoo lightening may be just what you need to change an ugly tattoo into a beautiful one.
Take The Next Step
Patient safety and comfort are our top priorities. Call Flawless Med Spa at (505) 888-1185 to schedule a complimentary consultation. We are pleased to serve patients throughout the Albuquerque, Rio Rancho, and Santa Fe areas.