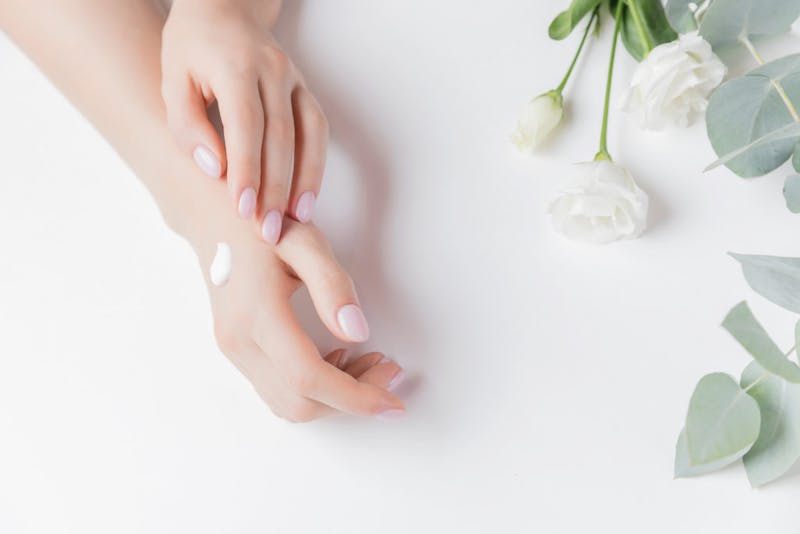 We know most common beauty treatments address facial and skin issues such as acne, wrinkles, fine lines, discoloration, bumps, and many more. Name it, and any blog on the internet can give you an absolute solution for your problem. But do you know that one of the most used parts of our body also has a way of maintaining its healthy and glowing appearance? You do not have to worry about washing the dishes too much and scrubbing your hand on hard surfaces this time. Do all the possible vigorous activities with your hands because hand rejuvenation will save the day!
What is Hand Rejuvenation?
Hand rejuvenation is an innovative treatment that uses dermal fillers like Restylane Lyft to temporarily plump the thinning hand skin and smooth away fine lines and wrinkles. Restylane Lyft is composed of hyaluronic acid, which functions as a temporary platform within the skin of the hands. Regular hand injections promote long-term collagen production for healthier, younger-looking skin. Hand rejuvenation gives the hands a youthful appearance despite aging.
You and your provider can decide on combining Restylane Lyft with a Pico laser treatment. Combining the two would be an excellent choice because the Pico Laser helps to boost collagen and lighten the hand pigments. These two procedures provide a fuller, younger look to the hands.
Can I rejuvenate my hands?
The answer is a big fat yes! It might be unusual to give your hands a perfect self-care treatment, but it also needs some pampering. As mentioned earlier, Restylane Lyft and Pico laser treatments are excellent in providing your hands with the best look.
Restylane, previously known as Perlane-L, is the first and only hyaluronic acid filler that the Food and Drug Administration approved to treat the face and hands. It gives accurate volume loss and improves the appearance of wrinkles and fine lines. Restylane is also best in adding fullness to the midface area, the cheeks, and of course, the back of the hands, giving an overall packaged aesthetic look for the face and hands.
Pico laser treatment is a non-surgical and non-invasive laser treatment that can address several skin issues and usual skin flaws, like sun damage spots and acne scarring. It is a technology famously known as a fast and efficient treatment for pigmented lesions, enhancing elastin production in the skin for a fuller, softer, healthier, and more youthful complexion.
Who is a good candidate for Hand Rejuvenation?
Upon reaching this part, you might feel the urge to have a hand rejuvenation procedure. Aside from promising beneficial effects, it also maintains the healthiness of your hands. However, specific characteristics will make you a perfect candidate for hand rejuvenation. These are the following:
Wrinkles and fine lines on your hands are visible

You have the desire to minimize the appearance of baggy hand veins

You have age spots or unpleasant pigmentation on your hands

You have to thin skin on your hands
How is Hand Rejuvenation done?
Like any other facial procedure, the hand rejuvenation process will start with a consultation with your provider. Your provider will create physical assessments and consider your medical history before proceeding. It is important to note that your provider must scrutinize you and your health as it is crucial to point out if you are a suitable candidate. Make sure to tell them honestly about your medical history and ask them questions to be knowledgeable about the risk you are taking.
Some laser treatments require cream application weeks before the procedure; that is why it will depend on the laser treatment you choose. The essential thing to remember is to prevent smoking, taking supplements, anti-inflammatory drugs, and aspirin before proceeding to the process.
The hand rejuvenation process will only take about 30-40 minutes, practically convenient for everyone, especially busy people. It is generally safe but can somehow be uncomfortable. Due to the injections, patients can feel a slight pinch during the treatment.
The type of hand rejuvenation treatment you get will determine the aftercare you will need. Opting for dermal fillers does not require much of a unique recovery process compared to surgical hand procedures. Essentially, there is no downtime for hand rejuvenation treatment, and you can go back to your daily routine and activities afterward.
You can see magnificent results such as smoother hand skin, less prominent hand veins, fewer wrinkles, fine lines, and age spots. These results are visible two weeks after the treatment and could last about 9-12 months.
What are the advantages and drawbacks of Hand Rejuvenation?
Although hand rejuvenation sounds promising, we have to weigh things out. The process bears both benefits and disadvantages that you have to ponder. Here are some of the advantages:
> You can choose a variety of treatments for hand rejuvenation: As mentioned earlier, you and your provider can customize the most suitable treatment for you while you can also consult them about it. You are not stuck with only one to two options, so you have better chances of extracting the full potential of your hand growth.
> You can say goodbye to hand veins little by little: Hand rejuvenation does not magically promise vein disappearance, but it sure does lessen its appearance with a considerable number of sessions.
> Your hands will become healthier, younger, and plumper: These are the primary advantages of hand rejuvenation. But aside from the excellent appearance it gives, health is also a big part of the hand. Hand rejuvenation addresses the physical appearance of the hands and targets the inside.
Drawbacks
> You may experience side effects that can hinder you from using your hands properly: Undergoing hand rejuvenation treatment can cause swelling, bruising, stiffness, and discomfort. Although these are not invasive, you can typically have a hard time using your hands. However, all of these are temporary.
> You need several treatments to attain the desired results: Sustainability is one of the essential key factors in achieving a fully healthy hand. To maintain it, you have to have more than one session.
Hand rejuvenation is one of the most important treatments. After all, aging reflects not only on facial skin but also on the hands; that is why you should give them equal care. We understand that you want the most excellent quality treatment; that is why Stay Flawless is here to keep you grounded! Located in Albuquerque, New Mexico, they are ready to give you the most outstanding service to make you stay flawless.
Are you ready to flaunt your new hands and show them to the world? Start contacting now because a medical spa along the block is waiting for you!
Take The Next Step
Patient safety and comfort are our top priorities. Call Flawless Med Spa at (505) 888-1185 to schedule a complimentary consultation. We are pleased to serve patients throughout the Albuquerque, Rio Rancho, and Santa Fe areas.