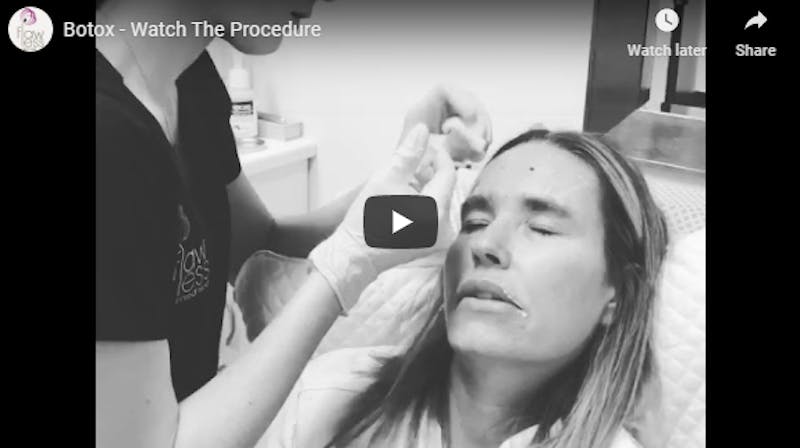 Botox – Watch The Procedure
Watch one of the Flawless Nurses as she injects Heather, the owner, with Botox®. The entire procedure is 15-30 minutes. It is safe and painless. The results are incredible as facial muscles are relaxed and wrinkles are softened.
*Individual results are not guaranteed and may vary from person to person.