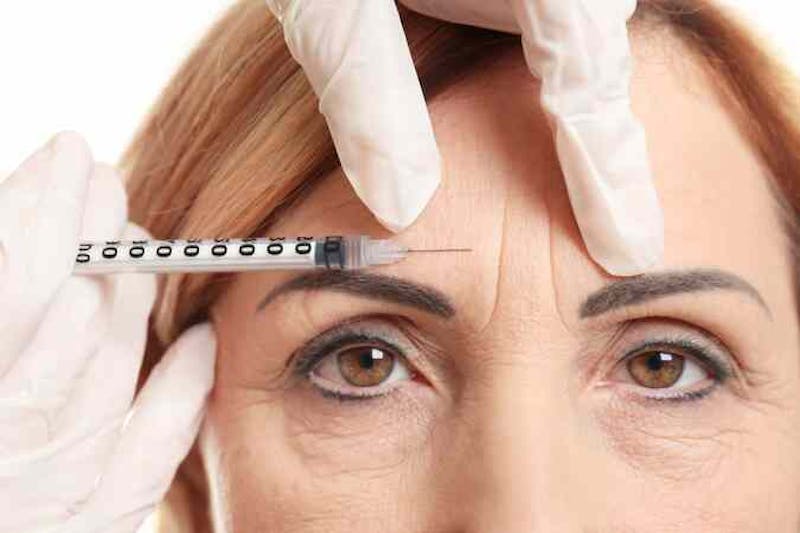 Botox Cosmetic is the number one cosmetic treatment today in the United States & the Gold Standard! This wrinkle-relaxing procedure has gained popularity with male and female patients. Botox Cosmetic treats fine lines and dynamic wrinkles. These are wrinkles caused by muscle contraction. Botox Cosmetic treatments take only minutes and can have lasting effects for three (3) months. After your treatment, you'll surely want to know how to take care of yourself concerning the results you have now from Botox Cosmetic.
What is Botox Cosmetic?
Botox Cosmetic is one of the well-known cosmetic treatments used to reduce fine lines and facial wrinkles and relax muscles located in the forehead, between the brows, and around the eyes. Since its FDA approval, Botox Cosmetic has truly made its mark for cosmetic purposes, with thousands of satisfied patients and numerous additional FDA approvals.
There are two types of wrinkles – dynamic & static. Dynamic wrinkles are caused by muscle contractions and static wrinkles are caused by loss of collagen, volume, and aging. When patients look in the mirror with their face at rest, they can see their static wrinkles. We see these as "paratheses" around the nose and mouth, loss of volume in cheeks and temples and loss of definition in the jawline. These are treated by fillers, such as Juvederm.
Dynamic wrinkles are seen when we make expressions, like smiling and frowning. These wrinkles are treated with Botox Cosmetic. As we get older, these repeated contractions of our muscles, in addition to other changes in our skin, can result in dynamic wrinkles. Botox Cosmetic is the Gold Standard to safely and effectively treat these wrinkles.
Patients use Botox as a preventative measure in keeping wrinkles from eventually forming. It is never too late to start your Botox Cosmetic treatments, but remember it took years to create those wrinkles and may take multiple treatments to correct them.
Pre and Post Instructions for Botox Cosmetic
Botox Cosmetic should always be administered only by highly-trained clinical professionals, ensuring a safe procedure and effective beautiful results for all patients.
Pre-Treatment Tips
Before undergoing your Botox Cosmetic treatment, there are a few clinical recommendations;
● At least 24 hours before your scheduled Botox Cosmetic treatment, do not consume any alcoholic beverages. It has been proven that alcohol may thin the blood and increase your risk of bruising, so avoid it so as not to suffer this consequence.
● Avoid medications for anti-inflammatory or blood thinning purposes for at least two (2) weeks before your scheduled Botox Cosmetic treatment. These medications can significantly increase the risk of getting bruises after you've had your injections. Always consult your prescribing physician before making any changes.
● When looking forward to a special event in the nearest future, strategically schedule your Botox Cosmetic treatment appointment at least two (2) weeks before attending such events like a wedding or vacation because the results you'll get from Botox can take up to 7 days before it starts appearing.
● Reschedule your upcoming Botox Cosmetic appointment at least 24 hours in advance when you are experiencing cold sores or active acne in the particular targeted area for your Botox Cosmetic treatment. Having a history of cold sores may also become a factor, so best talk to your doctor or healthcare provider. They may recommend antiviral medication you can take before your Botox Cosmetic treatment.
● You are not suitable to be a candidate for Botox Cosmetic treatment if you're breastfeeding or pregnant or have specific auto-immune conditions. Our highly-trained clinical staff is available to discuss this during your consultation.
After-care with Botox Cosmetic
As one of the most trusted cosmetic treatments against aging worldwide, Botox Cosmetic should always be administered by a trained clinical professional. This way will only ensure safety and effectiveness towards rejuvenating your appearance.
Post-Treatment Tips
Aside from having pre-treatment measures that can significantly aid your Botox Cosmetic treatment experience, there are also helpful tips in taking care of yourself after you've had your Botox Cosmetic treatment.
● Avoid manipulating or massaging the treated area for at least the next three (3) hours after your Botox Cosmetic treatment.
● Cancel undergoing any facial or laser treatments or even microdermabrasion after getting your Botox Cosmetic injections at least for the next ten (10) days.
● Typically, it takes approximately 7 days before the results of your Botox Cosmetic treatment are to be seen. We encourage clients to schedule a 2-week follow-up on their clinical outcome and take after photos.
● Refrain from performing rigorous activities that will involve straining tasks with heavy lifting, or require vigorous exercising for 24 hours after your Botox Cosmetic treatment.
● Shade from the extensive sun and extreme heat for the next 72 hours after getting your Botox Cosmetic treatment. Always remember to wear sunblock with SPF 30 or higher every time you're out in the sun.
Are you ready to have your Botox Cosmetic treatment now? Our highly-trained clinical staff at Stay Flawless Med Spa will not only help you through the Botox Cosmetic process but will also take care of you after getting your treatment. Visit them now!
Take The Next Step
Patient safety and comfort are our top priorities. Call Flawless Med Spa at (505) 888-1185 to schedule a complimentary consultation. We are pleased to serve patients throughout the Albuquerque, Rio Rancho, and Santa Fe areas.