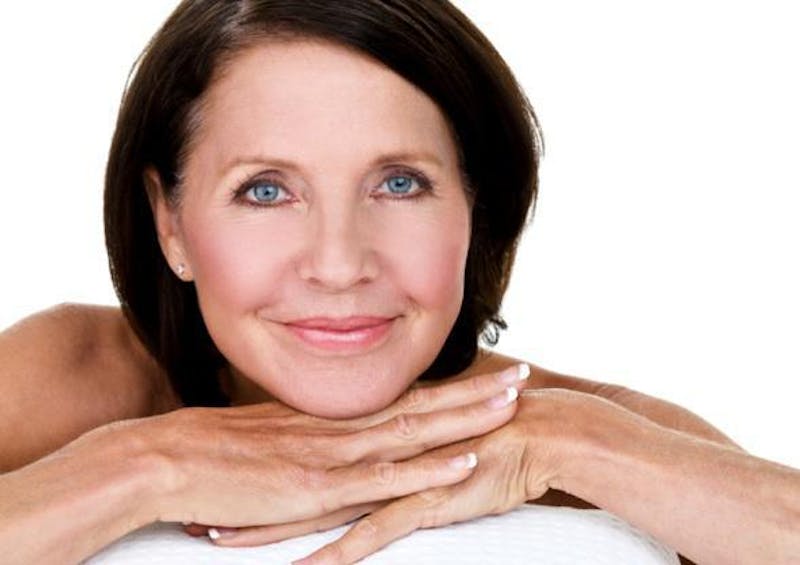 To Fill or Not To Fill…
…THAT is a question we hear everyday and love educating our patients on the amazing benefits of this vast number of options we have at Flawless Med Spa in Albuquerque, New Mexico.
Since 2003, Dermal Fillers have dramatically changed the aesthetic industry, giving us a safer alternative to plastic surgery. Beauty transcends age, but it doesn't mean you can't maintain a youthful look. With the ability to smooth away wrinkles and reduce many common signs of aging, men and women now have a non-invasive and affordable way to look and feel younger.
What are Dermal Fillers?
Dermal fillers are injections that contain a gel that can help to volumize areas of the face that have become hallow or sunken over time. At our Albuquerque Spa, Flawless Med Spa, we only carry Hyaluronic Acid dermal fillers because they are the safest on the market and also reversible. The filler you choose will also have an impact over how long your results last. Here are some of the most popular uses for Dermal Fillers.
Lips Injections
While some people were blessed with naturally plump lips, most of us were not. The fact that the lips commonly thin with age doesn't help either! This is why more and more people have been turning to Dermal fillers to add volume and shape to their lips. It is a simple treatment that will make a huge difference to your overall look. It is by far the most popular treatments in our practice, and depending on which Dermal filler your provider uses, it can last 6 months to 18 months. Some of the options we offer are Juvederm, Vollure and Volbella.
Around the Mouth
While laughter is great for your physical and mental health, laughing does also lead to those pesky lines that form around the mouth. They are commonly referred to as Marionette lines, Nasolabial folds, or Smile lines. Even though laugh lines are an unavoidable part of aging, Dermal Fillers can help to smooth them out. By injecting into the actual creases around your mouth, the filler will add volume and plumpness, making the creases so much less visible. Results can lasts about 12 – 18 months. Volbella and Vollure are wonderful options for those fine lines.
Cheeks
Aging causes the skin to lose volume and elasticity, resulting in a gaunt and saggy look in the cheek area. Dermal fillers, like Voluma, are used to replace the natural volume in the cheeks, due to aging or weight loss. The results are added volume, definition, firmness, and a more youthful appearance. Depending on which Dermal filler your providers uses, it can last 12 months to two years.
Under the Eyes
Darkness and shadows beneath the eyes that are caused by your bone structure or poor lighting don't go away on their own, no matter how much sleep you get. Dermal Fillers are wonderful for adding volume beneath the eyes, reducing a "shadowed" effect and helping you look refreshed and youthful. Can last up to 12 months.
Chin and Jawline
A strong chin and jawline tends to be more attractive, which is why more and more people are opting for Dermal fillers to help re-sculpt this part of their face. When used on the jawline, Dermal fillers add so much definition, leaving your face looking much sharper and more contoured. When used on the chin, Dermal fillers can define the chin and jowls, minimize the appearance of a weak chin, and lengthen the chin to balance out facial proportions. This treatment can last up to 8 months to 18 months.
Hands
In 2018, the FDA approved the use of Dermal Fillers for the backs of the hands, which often show age rather quickly, thanks in part to year-round sun exposure and the natural displacement of fat with age. To offset the appearance of veiny, aged hands, we recommend treating the hands with a Dermal Filler. It creates instantly appreciable results that can last up to 12 months.
Finding the Right Injector
Probably the most important factors to consider when contemplating Dermal Fillers, is finding the right injector. There are many providers that can inject, but only a few that have the knowledge that marries art, medicine and mathematic symmetry, to create naturally beautiful results.
All of our Dermal Filler Nurse injectors are Master injectors with hundreds of hours in training and performing safe and effective treatments. Flawless Med Spa is recognized as a Top provider of Botox, Juvederm, Kybella and CoolSculpting across the state with experience spanning almost a decade.
Take The Next Step
Patient safety and comfort are our top priorities. Call Flawless Med Spa at (505) 888-1185 to schedule a complimentary consultation. We are pleased to serve patients throughout the Albuquerque, Rio Rancho, and Santa Fe areas.