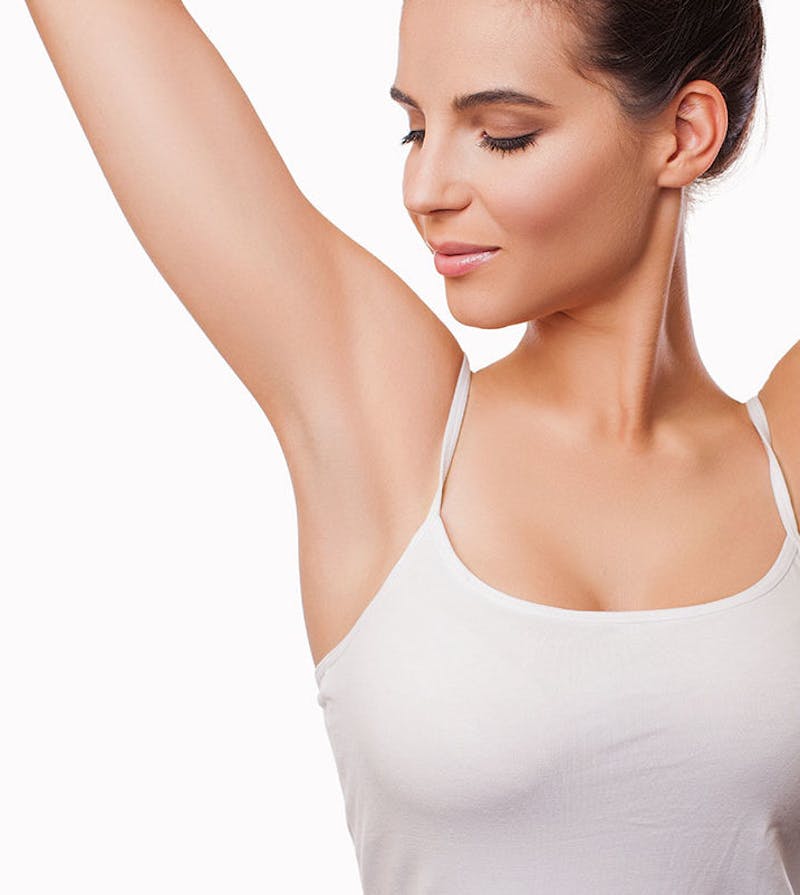 With summer in full swing, many of us are feeling especially annoyed with unwanted body hair! Having to shave legs, underarms, and bikini lines can be painful, take a long time, and take valuable time away from good times on the beach or at the park. Even men spend extra time and energy in the summer ridding themselves of body hair so they can look their absolute best while shirtless at the beach or just in the yard playing with the family. If you are tired of shaving, using removal creams, or making waxing visits to the salon, then laser hair removal may be right for you!
What Is Laser Hair Removal?
Laser hair removal is a common cosmetic procedure done to get rid of hair on a long-term basis by disabling the hair follicles from producing hair. It targets hair with tiny high-heat lasers which damage the follicles and discourages hair regrowth. This treatment is done in-office and can be used to remove hair on the legs, arms, underarms, face, bikini line, back, and stomach.
This form of hair removal works best with darker hair colors because the lasers target dark hair color. Both men and women can benefit from laser hair removal treatments. Laser hair removal is a fairly quick process. Small areas like the upper lip can take just minutes to treat. Large areas like the back or chest may take an hour or more. While laser hair removal is very successful, hair follicles can eventually heal, allowing new hair production, so patients will need multiple treatments to end the production of new hair growth.
How Many Laser Hair Removal Sessions Will I Need?
Follow-up treatments are always necessary to get the best results from your laser hair removal treatments. Multiple sessions are needed to achieve the best results with laser hair removal because of hair growth cycles. All hair is not in the same growing stage at the same time. When an area is treated, only the active hair follicles will be affected, so other treatments will be needed to target other hair follicles in their active growth cycle.
The exact number varies by individual, but most people need between 4 and 6 laser sessions. These sessions need to be spaced out by six weeks each. After each session, patients will notice fewer hairs in each area and any hairs that remain there or grow back will be lighter in color.
After the last treatment, patients will need to consider maintenance sessions once or twice each year. This is to ensure that any previously inactive hair follicles can be treated to keep the skin smooth and hair-free.
Take The Next Step
Patient safety and comfort are our top priorities. Call Flawless Med Spa at (505) 888-1185 to schedule a complimentary consultation. We are pleased to serve patients throughout the Albuquerque, Rio Rancho, and Santa Fe areas.